LiveU LU810: 5G, 4K, multi-cam rackmount contribution encoder for vehicles and fixed locations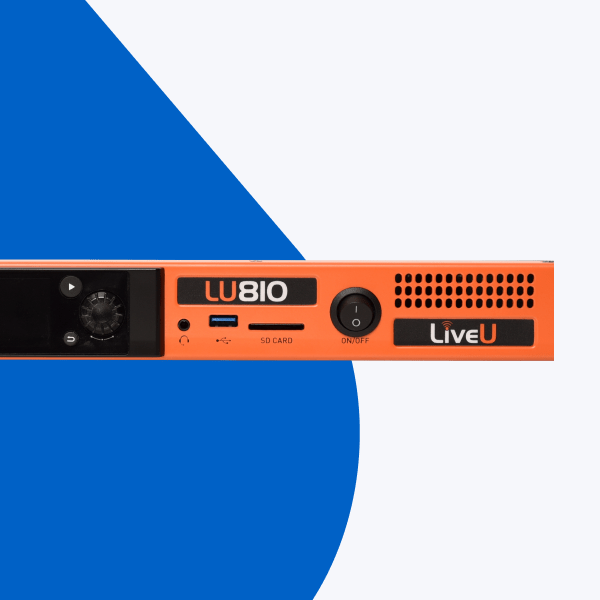 Professional multi-camera REMI contribution encoder for production trucks and fixed locations, combining unparalleled video performance with extreme bandwidth efficiency. The LU810 supports wired as well as 5G/4G bonded transmission for superior reliability.
Multi-camera production

One unit – four cameras. Engage your audience with a rich multi-angle production. The LU810 supports up to four fully frame-synced feeds in high resolution from a single unit. Enrich your productions by adding more live feeds while reducing your costs and carbon footprint.
Versatile vehicle contribution solution
The LU810 serves as a key element inside your production van, transmitting live video from the vehicle to your on-site or remote production facility. Equipped with six internal 5G/4G modems, it lets you flexibly adapt to your location needs, switching between cellular, wired & satellite connectivity to achieve the highest quality transmission in any scenario. Transmission quality and costs can be further optimized using LiveU's least cost bonding feature.
Cost-effective, fixed point-to-point solution

The LU810 can be used as an alternative for fiber and satellite-based productions, supporting broadcast-grade, low-delay multi-cam video transmission between stations or from venues/stadiums to your remote production center. As a fixed location encoder, the LU810 allows you to significantly cut your production costs, ensuring resilient live video transmission over the public internet.
Professional video quality

The LU810 supports high-end, multi-camera productions with up to 4Kp60 10-bit HDR transmission over SDI for optimal color depth and richness. Delivering the highest bandwidth and ultra-low latency (down to 0.4 sec), it supports up to 70 Mbps over HEVC and offers up to 16 audio channels.
LRT™ for full reliability
LU810 is powered by LiveU's market-proven Reliable Transport (LRT™) technology, ensuring the highest video resiliency and reliability over cellular and other IP networks. Used extensively by 5,000+ broadcasters and content creators worldwide, this fully adaptive live video transmission protocol ensures stable and resilient performance under fluctuating network conditions.
Unified cloud-based management

Manage your stream from anywhere via the LiveU Central unified cloud management platform. LiveU Central allows you to efficiently manage your inventory of encoders in various locations, all from one virtual interface, from anywhere, saving you time and resources.
What's your production type?
The LU810 comes in different configurations. Choose the version that is right for your production needs!
Fixed Location Solution
Vehicle Solution
Bonding channels
Up to 5:
2 LAN + 2 modems + WiFi
Up to 11:
2 LAN + 2 modems + WiFi + 6 internal cellular modems (4G/5G) + antennas (optional)
Resolution
4K | Full HD
4K | Full HD

Rich remote production tools
Remote production has never been easier! Make your production more efficient with our suite of remote production tools, seamlessly integrated with the LU810 to ensure flawless live broadcasts.
Tally Light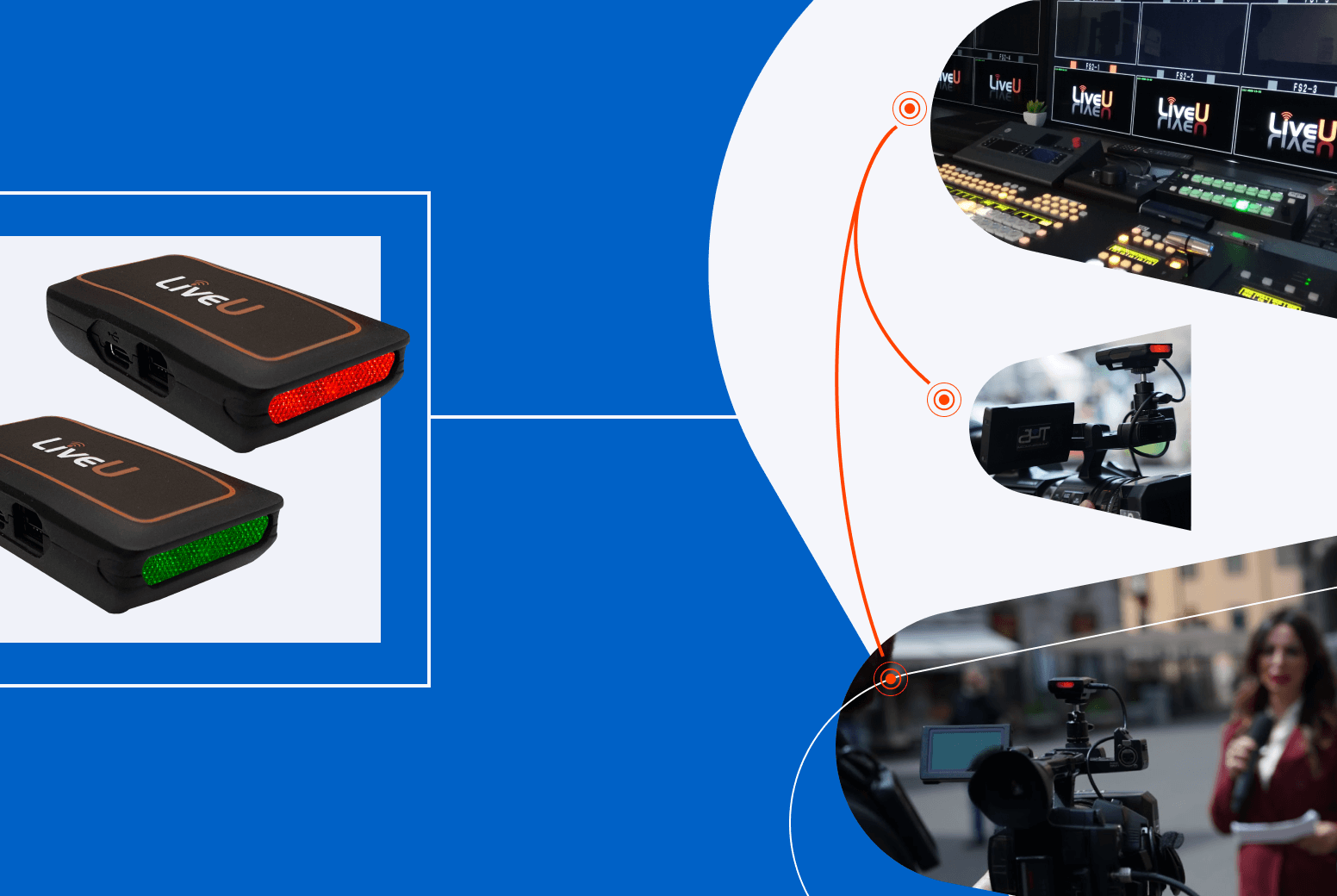 Ensure professionally-produced and smoothly-run live broadcasts from anywhere. LiveU's Tally Light enables field reporters and camera operators to know instantly when they're live on air.

Extend your distribution reach

The LU810 can serve as a content source for the LiveU Matrix cloud distribution platform, allowing you to easily share your live feeds with members inside and outside your network.
Full production in the cloud
Manage your live production from anywhere, leveraging LiveU's all-cloud ecosystem! Seamlessly interconnect your live feeds from the field with any of your cloud-based production platforms, including Avid, Blackbird, Grabyo, Grass Valley and Vizrt for a richer live production.
---