OX4000 Optical Switches for Fiber Network Monitoring
Part of the VeSion™ system, the OX4000 series optical switches provide reliable, fast, and repeatable performance. Units can be controlled via built-in keypad or remotely via RS232 or Ethernet Remote Fiber Test Systems (RFTS).
The OX-4000 in tandem with the OXA-4000 to increase available monitoring ports when more than 128 ports required.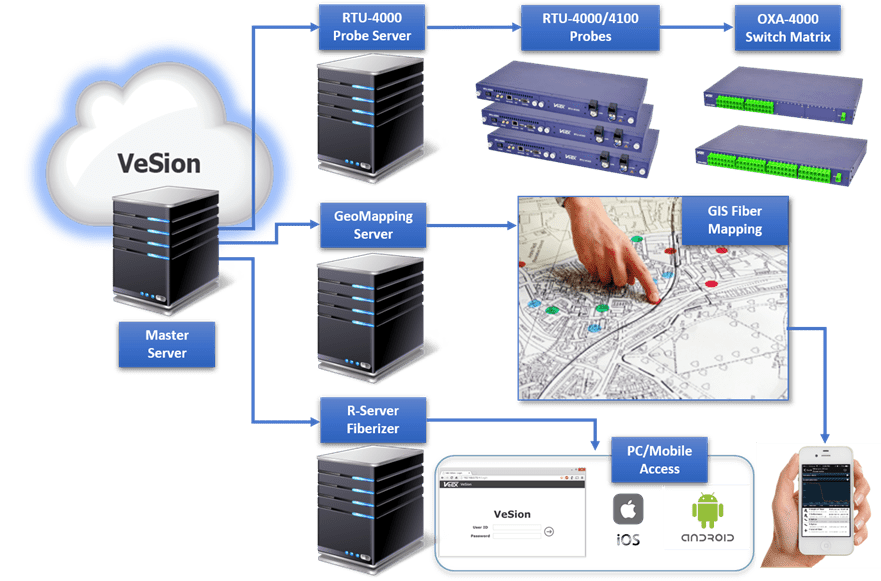 ---